We know working in an office isn't always a walk in the park. Deadlines, orders, officemates and your mood swings are a stress ball which can leave you uninspired to do your job. We have a perfect remedy for that – wall decals for office.
Who says your office has to be plain and boring? Wall decals for office add a nice touch to any work place. They add color, life and bring a sense of calmness to help you get on with your work with a smile on your face.

Wall Decals for Office – A Lifesaver

Wondering why we say office wall stickers are a lifesaver? Well, because they…

Instantly Add Pizzazz to A Dreary Office Space
Sorry-looking walls are a big no-no in offices. Why? Simply because they can affect your mood in a negative way. Working all day facing an empty wall makes you feel what? Empty. But when you work in an area with a beautiful office wall decor, you are raring to work. Just look at the photos below.
Which one caught your eye first? Which one would you love to have as an office space? Most probably the photo on the left, right?

Bring Peace and Inspiration
We need to take a breather from work every now and then especially when the stress is too much to take. Office wall decals can give you that break. Sticking wall decals for offices helps you divert your attention. Staring at this wall art can keep you calm so you can regain your composure and will definitely give you that light bulb moment.

Easy to Install With Plenty of Designs to Choose From
We need a wall decor that is quick and hassle-free to install and these peel and stick wall decals are perfect. Blank walls are transformed in a flash plus it makes those walls look like they were revamped by a professional artist.
We have various designs of wall decals for office. Our map wall decals are so unique, your walls will be the center of attention in the office.

This City Skyline wall sticker brings an urban flair to your work area. Don't you just love how it mimics the view of offices of high-rise buildings? Fabulous, isn't it?

Teamwork Makes The Dream Work decal will give you and your team that much needed confidence boost during those extra "tough days".

To make your office look contemporary, install this Modern Art office wall decal. It is a fresh, abstract wall art that is always pleasing to the eyes.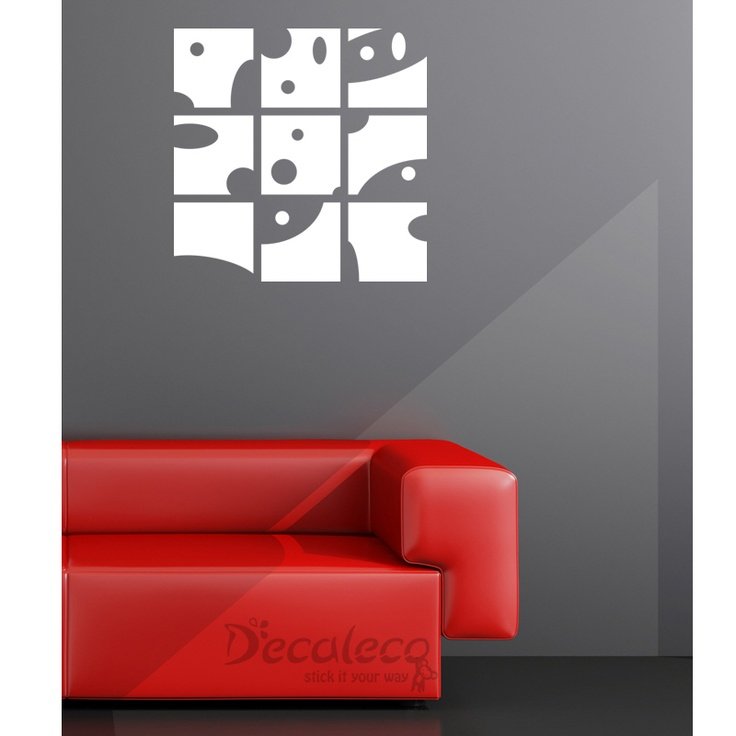 Say goodbye to bare and dull office walls that gives your work place an unlived-in feel. Grab some wall decals for office and start sticking. You get an office that brings out your personality and boosts your mood and energy level so you can work excited and in style!